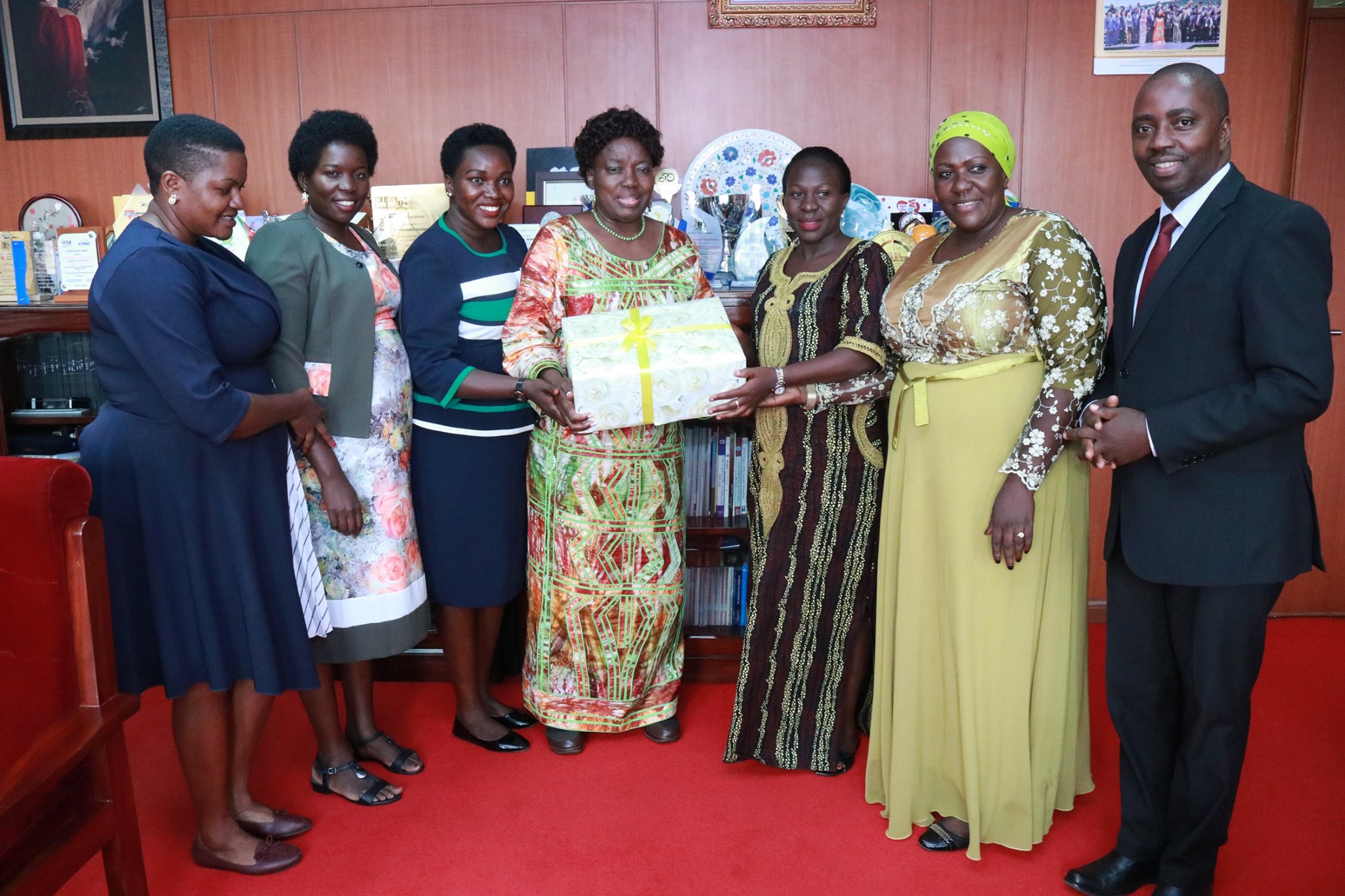 Women Council Elections -  After a period of more than fifteen years without having elections of women councils and committees, the Government together with the Electoral Commission organized and conducted Women Council Elections which filled all the women council structures right from the village to the National level. The Elections sparked off on 3rd July 2018 at the villages up to 24th August 2018 with the election of the National Executive Committee. A National mobilizing committee composed of a number of members strongly advocated, rallied and mobilized women to take part in the election both as voters and participants which successfully saw over 356,000 Women Council Leaders coming on board.
Interim elections were carried out in the newly created seven Districts across the country (Obongi and Madi Okolo in Westnile Region, Kalaki in Teso Region, Rwampala District, Kazo District and Kitagwenda District) aimed at reinstating District women council executive committees
Induction of Women Council Leaders – Inductions were organised aimed at orienting the women council leaders on their roles and expectations. This started with the National Induction meeting carried out at Hotel Africana in Kampala on 25th -26th August 2018 immediately after the concluding of women council elections at the National level which composed of all the 128 district Women's council leaders and presided over by H.E President.
Regional level inductions followed on then, In December 2018 composed of District Women council chairpersons and UWEP Focal point persons. Districts were clustered into their respective regions of Central, Western, Northern, Karamoja, Sebei, Bunyoro and Eastern. This aimed at further orienting the chairpersons and UWEP Focal Point persons on their specific roles in the programme but also to create harmonizing working relationship for the success of Uganda Women's Entrepreneurship Programme (UWEP) in their respective districts. These inductions have trickled down to the sub county level women council leaders
Leadership Capacity building trainings of Women council leaders – Targeted leadership training and mentorships are organised to build the capacity of women across the country. Emphasis is put on advocacy, accountability, inclusiveness, active participation, Laws and policies that would better the performance of elected women leaders to push for the women agenda
Annual National Women's Council meeting - According to the National Women's Council ACT 1993 "The council shall meet at such times and places as the chairperson may determine, but it shall meet at least once in each year" Schedule 24:6 (1). It brings together all the Districts women council chairpersons in the country  deliberate on different issues affecting women and together come up with resolutions
---
Some of the UWEP Pictures
UWEP Videos